Custer's Gray Rival: The Life of Confederate Major General Thomas Lafayette Rosser
Custer's Gray Rival: The Life of Confederate Major General Thomas Lafayette Rosser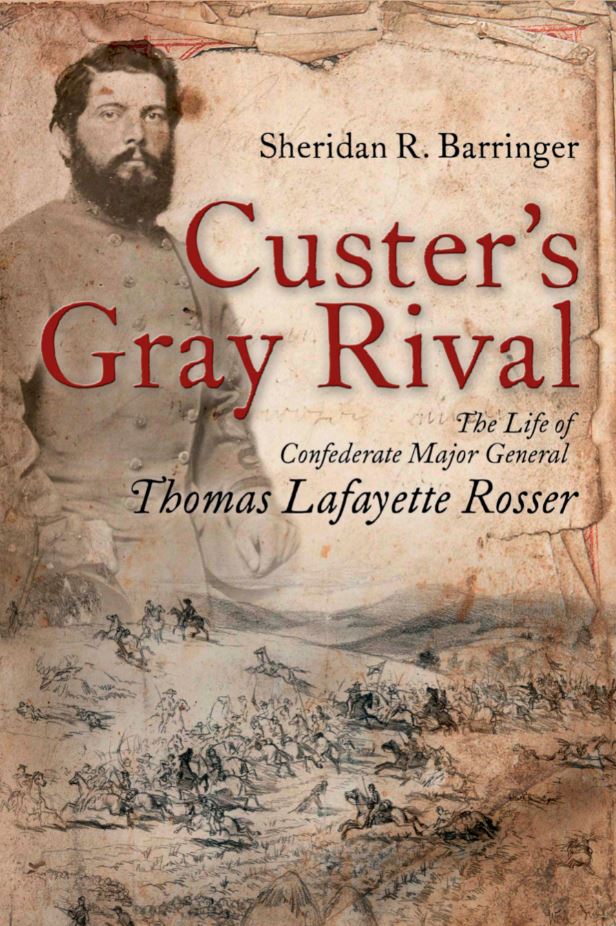 Thomas Rosser served in nearly every battle of the Army of Northern Virginia. The lanky officer, known as much for his temper as his fighting abilities, resigned from West Point two weeks prior to graduation when Virginia seceded from the Union. Rosser began the war in the artillery, transferred to the cavalry, and ended the fight under a cloud of some disgrace―even after helping win the last Confederate victory in Virginia.
Sheridan Barringer's Custer's Gray Rival: The Life of Confederate Major General Thomas Lafayette Rosser tells his story in the most complete modern biography of this important officer. The Virginia native won success as part of the famed Washington Artillery of New Orleans before General Jeb Stuart convinced Rosser to transfer to his cavalry command as colonel of the 5th Virginia Cavalry. Rosser soon became Stuart's protégé and friend, and the dashing general did all he could to further his career. The only person who could derail Rosser, however, was Rosser, whose ability to take umbrage at the slightest offense was matched by his impatience and oversized ego.
The cavalryman's most prominent service was in the Shenandoah Valley under Lt. Gen. Jubal Early in the fall of 1864, where Rosser led daring raids and achieved success in furnishing the army with valuable intelligence, livestock, and other supplies. His embarrassing failure in the Confederate debacle at Tom's Brook on October 9 against his former classmate and rival George Custer, combined with his absence from the front at a shad bake at Five Forks during the war's final days, cast a dark cloud over his otherwise solid record.
Author Barringer mined manuscript collections, first-person accounts, and scores of letters and other memoranda written by Rosser himself to pen what is surely the most complete monograph of the gray cavalryman. Rosser, who looked upon life as a series of contests, loved the glory of combat. He continued fighting rivals, gray and blue, after the war by means fair and foul, unable to check his ego and short temper. He ended his military career "in the most unlikely fashion"―as a general in the United States army in the Spanish-American War. Custer's Gray Rival is a long overdue study of one of American's most interesting characters.
Interested retailers may contact Fox Run Publishing or may place orders through Ingram. Other purchases may be made online.